Amazing students,
amazing results...
Note: The new Clear English Academy is the former Cautious to Confident program improved even further from student ideas and feedback!
"This is not just one more online pronunciation program, it's a turning point to a new level of English comprehension and interaction. It is knowledge which will stay with me forever."
Katy, native Russian speaker
Amy
Native Cantonese speaker
"OMG! I highly recommend anyone to enroll!!! Keenyn is so patient, positive, and excels at teaching pronunciation! For me, I've gained 90% confidence from where I started and my diction is much more clear. Now, I can even correct myself on some words. My vowels and consonants have improved drastically! It was an incredible journey and I feel so lucky to have found this program! If you're looking for a class, look no further, this will be THE best decision you'll ever make in choosing a pronunciation class!"
Sandra
Native Spanish speaker
"This program totally helped me get results. It has been wonderful, amazing, rewarding and fulfilling! :)
I became comfortable listening to myself. I learned to recognize my weaknesses while speaking by developing very acute listening skills. I developed amazing skills to continue improving my spoken English. It is a very easy to follow program that will allow you to target and work on sounds that are difficult for you and take it to the next level by helping you improve your intonation, rhythm and confidence as well.
I've learned so much that I only regret not finding it sooner. It's been an absolute pleasure. I definitely recommend learning with Keenyn if you want to improve your confidence and English pronunciation. It was a life changing experience for me.
Fr. George
Native Malayalam speaker
"I was looking for the American accent training course which can provide personal feedback to improve my pronunciation, rhythm and intonation. This program definitely helped me to achieve my goals- I am 200% satisfied with the course results!
The training is well designed and the personal feedback extremely helpful. It was a wonderful experience and journey. I can honestly say that there is much difference after completing it.
It's FABULOUS- the best training program for those who wish to master their American English. It is well structured and rich in content. KEENYN RHODES is an amazing TEACHER and a wonderful COACH! Don't miss this program. It will transform you. You will get 200% results!"
David
Native Mandarin Speaker
"SO glad that I made the decision to enroll into this course two months ago! It's been such a remarkable journey. I have to admit that at the beginning I had underestimated significantly how much I could learn and improve through this course and even doubted that whether I could stick to the end. But we made it, along with enormous improvements in my pronunciation, rhythm, pace, and more. This could happen only because of the high quality of this course, which consists of a great combination of online course material, 1-on-1 virtual meeting, and recording submission. I have been able to not only pronounce some previously challenging sounds more clearly and accurately, but also speak and present with much greater confidence and better pace. In addition, I can feel that my ears also have become much sharper now than before so that I can hear and notice the differences of many sounds I didn't recognize before"
Grace
Native Mandarin speaker
"This program absolutely helped me accomplish my goals! 100%!! The program is precise, straight-forward, and it is customized to every non-native speaker because it begins with the basics. I'm aware that everyone is on a different English level, but a solid foundation is the root for progression.
My accent was massively transformed in two months. I now LOVE playing with my voice! :) I developed strong listening ears and pay attention to every aspect of the American accent in daily conversations. I've become confident in my spoken English especially and I gained the skills of correcting my pronunciation errors."
Natalie
Native Russian speaker
"Cautious to Confident was amazing- it exceeded my expectations! Not only did the exercises work, but they were all very clear, doable and fun! The program is put together really well, with every element at the right time, with every next lesson connected to the previous one and prepares you for the lesson after.
Thanks to this training, my ears are much better tuned to listening and noticing the intricacies of the American English sounds and pitch and to my own pronunciation. I can speak with a much more natural pitch, and I enjoy it. I'm confident about the sounds I used to consider tricky. Despite the fact that I had never had any problems with listening, after the course I started paying attention to the pronunciation of native speakers and started catching the sounds my ear hadn't been tuned to before.
This program is affordable, doable, entertaining and highly effective. I feel so much more confident when I speak now!"
Janna
Native Russian Speaker
"If you're serious about taking an accent reduction course, go no further. Keenyn's "Cautious to Confident" is phenomenal! The course is extremely well-organized with its lectures, practice sessions, and regular feedback from Keenyn. It's easily accessible on multiple devices (leaving us, procrastinators, no excuses like "my cat spilled water on my laptop.") And perhaps, most importantly, Keenyn made accent reduction practices a fun and empowering learning opportunity. Now I can hear if I'm making a mistake by saying "silver" like "seelver" and I'm able to correct it right away. Take the course, put your work in, and you won't regret your investment!"
Shuji
Native Japanese speaker
"Before this program, my pronunciation in English was so CAUTIOUS. But week by week, I began to feel the right sounds in my body little by little. To hear the improvement of my pronunciation, week by week, makes me much more CONFIDENT. Now, when I read or speak English, it's a totally different feeling than before. I'm more and more in love with my pronunciation sound. It's fun to level up! I feel now I'm really starting to enjoy my journey in learning English."
Christine
Native German speaker
"This is a super program that really works for you. It is a blessing, actually :) I have no idea "how" it worked - it is a bit of a miracle, really, - suddenly I speak differently - and, for the first time, I hear how other people speak. My learning from this course has by far exceeded my hopes about what might be possible for me to achieve. I had given up on accent training, I must say, when I found Keenyn's lessons by chance online. I will never understand how it happened, but simply by enjoying the modules, I suddenly started to sound differently. It was almost a bit embarrassing, as it happened by surprise and without me thinking about it. It is fantastic how Cautious to Confident does it all for you. You hand over responsibility and control and just follow the program, playful, with fun and joy, and a bit like a child - and before you know it, you start sounding better - and it is your own voice that sounds better, not something you have put on. It is you who sounds good - and it feels so good to sound good!"
Patty
Native Spanish speaker
"I have been living in The USA for 4 years, and because I thought my English pronunciation was not good enough I usually preferred not to speak. When I decided to pursue my career, I knew I had to overcome my fears, so I signed up hoping this course could help. It absolutely did!
Taking this course is the best decision I have ever made! It totally helped me become more confident. I realized that my English was not as bad as I thought it was, and I learned many things that helped me speak clearer. I really loved this course! I gained the confidence I needed to be able to speak English at work.
The best part is everybody understands me when I speak and the anxiety that I felt when speaking English is gone. I strongly recommend this course if you want to speak English with confidence.
Carolina
Native Romanian Speaker
"This program definitely helped to achieve a much better pronunciation than I had before. I have learned to express myself better. I have a robust medical background and a high amount of knowledge, but I was intimidated to express myself efficiently because of my accent. Cautious to Confident eased my communications with patients; it raised my confidence so I can speak up for them. I struggled for years, but Keenyn made improving my pronunciation so easy, enjoyable, and attractive."
Miriam
Native Spanish speaker
"Cautious to Confident helped me regain confidence in my conversational ability. The training format of learning the concepts and then putting them into action by recording, reviewing, revising and re-doing made a huge difference.
Getting direct feedback was the most valuable part of the program for me. I found extreme value not only with the correction of specific sounds that have been troublesome for me for years but also with improving pace, rhythm, intonation and much more.
This is an invaluable training to improve your American English Pronunciation. The lessons are fun and engaging. Keenyn is an outstanding coach, she will help you take your English to the next level and in turn help you gain confidence in your speaking ability."
Tai
Native Mandarin speaker
"The structure of the program is superb!
I learned the Vowels, Syllables, Rhythm, the Intonation and the various pitches of the sound. I learned to sing with it, to care for it, and to cherish it with consciousness when I talked.
And most importantly, we were constantly encouraged and inspired to take part in the exercise given throughout the course. There is so much love and care in the process.
After all, I am not afraid to speak in the public any more!! I am free from fear of talking. This is completely new to me!! A new beginning of a wonderful life ahead!! I am super excited."
Alan
Native Mandarin Speaker
"Working at an international financial firm, I need to engage and communicate various business and technology issues with global teams in Hongkong, India, UK and Canada, The "Cautious to Confident" program helped me to accelerate my English confidence level and fluency by expressing my thoughts with more standard rhythm and pronunciations. This program helped me to gain the confident and techniques to improve my English to next level. As Keenyn mentioned in the program, it is a journey to learn English and we can always improve ourselves by daily practices. This program presents highly effective techniques and mechanisms for us to achieve this goal."
Jennifer
Native Tagalog speaker
"I was so excited for this class.
I have tremendous improvement of my Spoken English and my listening skills. Since I learned the placement of each vowel and consonant sounds it was easy for me to open my mouth and say the words. Now I can say the word without hesitation.
The step by step guided program is remarkable. This program is exactly what I was looking for. If you're looking for a good foundation to start learning Standard English that is the Cautious to Confident program."
Martina
Native Italian speaker
"Before Cautious to Confident, I was just feeling frustrated, because hearing people telling me I had an accent was making me not motivated to go on working on it. Thanks to this program, I started to notice all the little things that I could improve, and all these little things, together, make a big difference! I got way better in the vocalic r sound, in recognizing the stress syllable in a word and in deciding which words should be emphasized in a sentence, to add interest to it and to make it sound more American. I liked a lot the approach to the subject, the idea that a different accent is not wrong, but just different, and that getting a new one doesn't mean get rid or feel hate for your previous one. I wanna continue working and improving not because at the moment "I'm not good enough", but because there's always something new to learn and to add to what we already have. I can say that now that this journey is over, I feel way more confident and motivated."
Vivien
Native Cantonese speaker
"Cautious to Confident has helped me more than I could have imagined. When I heard my first voice recording for the first time, I thought I sounded awful, but gradually, I noticed the transformation. I feel the improvements in my pronunciation, vocal variations, rhythm, pace. Now I am beginning to warm toward my own voice and actually enjoy listening to myself speak. The journey has been phenomenal and an absolute joy and invaluable experience for me!"
Valerie
Native Russian Speaker
"This program made me realize that I can be myself and keep my accent (instead of desperately trying to get rid of it) and still speak clearly (with practice and with following certain techniques - like stressing the right vowels and words and following the rhythm and pace of American English language). It definitely helped me feel more confident and focus on the right areas for improvement."
Zemfira
Native Russian speaker
"I did get the huge benefit from doing the program. It helped me with so much more than just pronouncing short E and long E. The resources we were given are amazing. I love the bite size, to the point lessons. So smartly done. Really effective. I work full time and am very busy so it was important to me to have a course that would keep my attention and give me do-able tasks to complete. I feel huge progress already. I can hear myself differently and correct myself. Keenyn also helped me learn how to accomplish something you've been working on for so long and your brain doesn't really want to change. I could not be happier or more thankful! Now I feel much more confident. I still have work I want to do, but now I have a path and a plan. I now have an interesting and intelligent way of challenging myself that will keep me excited. Keenyn, I compliment you so very much for the wonderfully designed and elegant course. It also works!!!!"
Nana
Native Spanish speaker
"Cautious to Confident, for me, has been the best English program I have ever done in my life. I was looking to improve my pronunciation and feel more comfortable in English. I have done this AND learned so many other things thanks to Keenyn's program. The way the lessons and exercises are presented is so creative. The progression, the way all the topics were treated in each subject, the dedication, the way she has designed the program, the way she expresses herself and the enthusiasm she brings everyday, makes you feel comfortable through the screen. There are so many options on the internet, but you don't know who you are getting, who is on the other side of the screen. So for me, discovering Keenyn has led to an amazing opportunity to improve my English in a very personal and human way. I can't be more thankful for this opportunity. I would recommend this program to anyone who is wanting to improve their pronunciation and wanting to feel more comfortable with English."
Mayelin
Native Spanish speaker
"When I found Cautious to Confident (C2C), I was going through a difficult time in my career due to lacking confidence in my English pronunciation. My greatest weakness was distinguishing and producing the tricky vowel sounds. C2C helped to regain my confidence. I know that with practice and consistency and the tools this program has provided, I will improve even more. Thank you C2C for an amazing journey that is just beginning! Thank you, Keenyn, for creating such an amazing training program!"
Yongho
Native Korean speaker
"I strongly recommend Cautious to Confident. You will feel it making a difference even before finishing the course. People didn't fully understand me before I took this course. Now I am not scared to talk to anyone. It made such a difference!"
Iwona
Native Polish speaker
"Cautious to Confident opened my ears - I can clearly hear the distinctive sounds of American English, and it opened my mouth – I can produce the sounds! I can also better understand native speakers and I now know how to make the sounds so native speakers can understand me. Every lesson was an eye-opener and an "ear-opener". The sounds of American English are no longer strange and hazy! Cautious to Confident is a fantastic course!"
Brillette
Native Spanish speaker
"Cautious to Confident has paved my way to a better English pronunciation. It helped me realize the opportunities for improvement in my speech, made me work in the most original and effective ways, and provided me the tools needed to continue working towards my goal... 100% recommended!"
Anna
Native Ukrainian speaker
"This is such a great and well-organized course! When I started the training, I had already been aware of many pronunciation aspects, but they hadn't been properly trained. Especially the rhythm of my speech and stressing the right words in the context. Now I feel a huge improvement as for these aspects. In addition to this, I've learned lots of cool tips and tricks on how to continue practicing on my own and be sure that I do it properly without any guidance. I've already repeated some stuff from the training and I can feel how much I've achieved: my articulation got much clearer and my speech quite rhythmic. I definitely recommend this course!"
Joe
Native Mandarin speaker
"Cautious to Confident is amazing and Keenyn is such a wonderful coach who is not the ordinary teacher you can find in your daily life! The program not only refined my accent, but also helped understand & master rhythm and intonation for the first time. It opened a new window for me and helped me reach to a new level. l really enjoyed the program! I would highly recommend it!"
Luis
Native Spanish speaker
"Cautious to Confident has helped me learn and understand the sounds and rhythms of English. All the knowledge that I have acquired through the program is helping me on my job every day. I am more conscious of the sounds and words I did not realize I was pronouncing incorrectly, and I usually practice those words and sounds before a meeting to make sure I sound more natural in English. I now have the tools I would need to improve even more my English pronunciation, and now my perspective is completely different because I can see this process as a journey, and not something that you learn in several weeks and you forget about it. Coach Keenyn went beyond what I expected. Her charm and awesome personality keep the training engaging and she has deep knowledge about the content of the program."
Teresita
Native Spanish speaker
"I "learned" english by dictionary and I could read and write perfectly, but when I listened and spoke I had a really hard time, most of the time getting lost in the conversations and people could not understand what I mean, many times not even my Alexa device could get what I said. Right from the beginning of the course when Keenyn presented the trickiest American vowels and consonants I got what I was missing, and by recording and listen to myself I started to learn by using my ears. Now I can follow most of conversations and people don't look confused or ask me to repeat my words. I love that the program is completely online and I can go at my own pace. You can get results right from week 1, and they continue amounting week by week. My english is so much better now! "
Seng
Native Thai speaker
"I enrolled in Cautious to Confident because I wanted to improve my American accent and pronunciation. I have to say that is probably the best decision I've ever made regarding improving my spoken English. This program is a game changer. The structured curriculum keep me engaged and stay committed. I came to realize why my pronunciation didn't sound right to my ear and why I couldn't exactly imitate Native speakers. After the first 4 weeks, I could feel that my pronunciation was stronger than before. My tongue started to get the feel for those sounds, my ear became more sophisticated, and I started to feel more confident and my speech started to sound much much better. I love that you give me some amazing tools I can use to continue practicing and improving even beyond the course. Learning English is a continuing process and you give the tools so we can do it efficiently. This program really open my ears (and my mouth, of course 🤣). I've become much more aware of many different sounds, rhythm, and intonation in English. Looking back, I've come a long way. It's been a great great journey!"
Abdul
Native Hindi speaker
"Cautious to Confident absolutely helped me. I am certain that most people, who don't speak English natively, can benefit immensely from this course, no matter what level. You think you know English and its grammar very well, most often even better than the native speakers. You are sounding out all the letters and words correctly, and still wonder why at times others fail to understand you, and why that leads to embarrassing situations. Well, you don't need to drown no more in the sea of miscommunication. In this well-organized course, Keenyn addresses this and much more in a step-by-step manner. She takes you by the hand, bridging this gap and addressing your weaknesses that are unique to you. By the end of this course, you will learn the tricks and tools, speak more natural, sound more American, and be more confident. Deep knowledge in the subject matter, many years of experience in teaching and more importantly Keenyn's patience, care and warmth shines through the entire course. I cannot recommend this course enough. I wish I had this opportunity many years ago."
Mihaela
Native Romanian speaker
"I joined this program hoping to train myself to speak English with a neutral American accent, to find a voice that I can identify with before moving to the US. I was also hoping to build up confidence in my ability to be an engaging speaker when dealing with potential employers. Cautious to Confident provided me with a structured plan and a wealth of support to take my efforts in the right direction. I found the methods and the tools introduced throughout the course truly empowering; I loved the live sessions where I practiced countless strategies that I would have never thought of inquiring about, and benefitted from witnessing other learners' challenges. I recorded myself, listened to the recordings and was often surprised to discover that aspects I thought were problematic for me had dramatically improved, while discovering new areas for growth. There is so much to take from this program, that it can really become a lifestyle. I strongly recommend it to anyone who has the goal of being a compelling, engaging speaker and is determined to find their American voice."
Alexey
Native Russian speaker
"Cautious to Confident did not disappoint. The content of the course is carefully planned covering most typical pronunciation mistakes and some language specific nuances. Periodical live Zoom sessions allowed me to communicate directly with the teacher. Response to recorded practice submitted for review helped staying informed regarding mistakes or inaccuracy in pronunciation hard to notice on my own.The course fits both those fluent in English aiming at improving pronunciation and those in early stages for studying English to set sounds right for the beginning. In my view the course is very efficient in taking English pronunciation to the next level."
Jing
Native Mandarin speaker
"I am so glad that I joined this program! It is totally change the habit that I used to speak English.This program designed really well. I follow the step by step training process and my ears can hear and notice the the pronounce mistakes that I made in the past. I can easily to pronounce some previously difficult sounds more clearly and accurately. I can speak more confidently and fluently in my daily work. It is a turning point in both my life and my career. Cautious to Confident definitely helped me- I cannot believe I can make such a big improvement in a short time!"
Iryna
Native Ukranian speaker
"I am really happy to have been a part of this wonderful journey through English pronunciation. Everything is done at the highest level. Now I can understand well what people say, I realize the way sounds are formed and I can release them correctly. The gradual deepening into phonetics, the logical construction of the lessons, and the wonderful timbre of Keenyn's voice created almost a miracle with my pronunciation. I have already recommended this program to a friend because the conception is incredibly effective. "
Ingrid
Native Estonian speaker
"After CEA, I am really more fluent. The flow is better, I have more confidence speaking and I can hear that I sound better. I love that so many different topics are covered. I really love the way Keenyn teaches and encourages. If you're considering CEA I would say do it! There is an amazing teacher out there who knows how to make studying easy and fun."
Dionisis
Native Greek speaker
Before CEA I wasn't sure about how some consonants should be pronounced and of course I was unaware of the subtle differences regarding the vowels. It's amazing, now I know how to observe my spoken English! My speaking (and singing!) have definitely improved. If you are considering joining CEA I can say YOU WON'T REGRET IT!"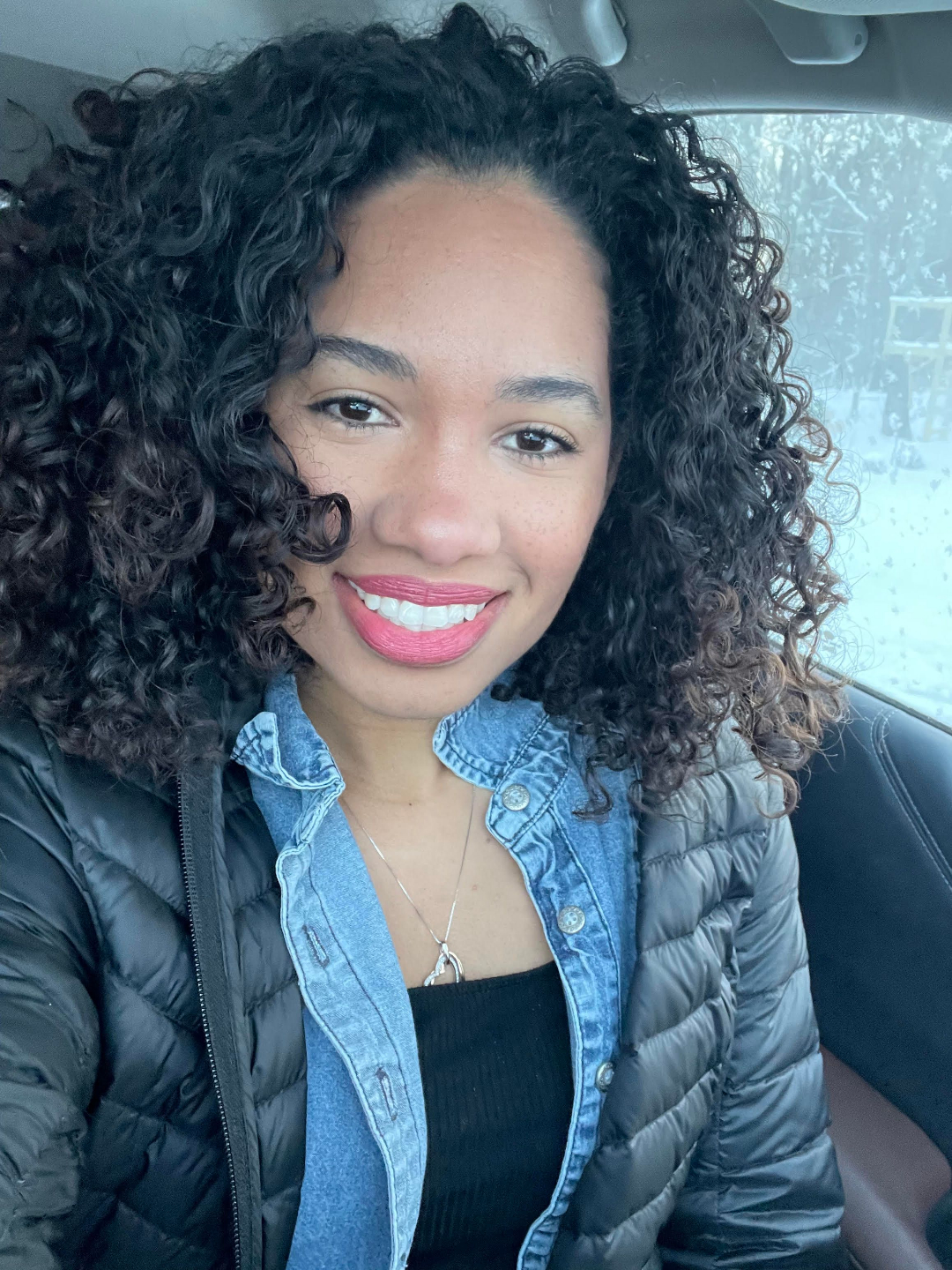 Cassisa
Native Portugese speaker
"This is the best program to learn English I have ever purchased."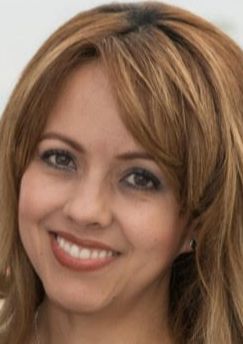 Monica Maria
Native Spanish speaker
"Because of CEA, I have more clarity in pronouncing the words. Before I was insecure. Now I have more confidence in myself when I talk. I loved everything about this program. Keenyn is an excellent trainer with English helping others to have better clarity to talk. I recommend 100% this program because it's one of the few programs that has helped me to speak more clearly and to know how to differentiate the sounds of letters and words."
Syed
Native Urdu speaker
"This is an outstanding program. It's definitely worth the money. If you have trouble with pronunciation, this is the program to do. Because of CEA, I am more relaxed and confident talking to native Americans at work. They understand me better. I have realized so many important things about the sounds and rhythm of English and improved in so many areas. I like the structure of CEA. I can go back and listen to the content of each module again. I can download audio to listen and practice when I am driving to work. I enjoyed Keenyn's pleasant style of teaching, consistent reminders to think about progress and not perfection, and her prompt response to questions. She is an exceptional teacher who gives you lots of tips and resources to improve your pronunciation."
Ping
Native Mandarin speaker
"Cautious to Confident has been an incredible growing and learning experience for me. I think my English pronunciation and prosody have improved tremendously during the training program. I've learned different pitch levels, which really helps me to be able to express my emotions in a much more accurate way than before. My growth through this program has certainly made me feel more motivated, empowered and confident. In addition, the Cautious to Confident is very well designed program, which provides much flexibility - for example, it fits people at different levels and/or in different needs, it gives you an option to choose the level of support from Keenyn, and it makes you be able to use the program in different ways. In a nutshell, it's a fantastic and outstanding training program."
Hilda
Native Spanish speaker
"I purchased this course because I want to lose my fear to speak English in public, and I want to understand what people was talking and that they understood me, too. I achieved these results! I love everything in this program: the explanation of the topics, the recorded practice, the tips to continue improvement, the weekly in-person chat, the answers from whatsapp, the video every Friday, and the encouragement to continue practice. One of the most important things that I learned is to record myself. This is key to continue my journey in English. Before the course, when I speak I can feel that I didn't pronounce correctly some words, but when I record myself and hear me, I can identify specific details, words I incorrectly pronounce, incorrect stress syllable and words. Now I can hear myself, identify what I need to correct, work on it, and improve. I will continue improving with consistent practice. It was a pleasure to be part of this course with Keenyn and my other colleagues/peers in this journey! I definitely recommend it!"
Judit
Native Hungarian speaker
"I have been using English as a work language in international corporations for a long time but I wanted to be more crisp, clear and confident in my communication. I wanted to improve my pronunciation, correct old mistakes, and have more American accent. During the program I realized that I was emphasizing the wrong syllables of many common words and I was not fully aware of all the correct American sounds. Keenyn has a great structured program for 8 weeks which is easy and fun to follow. As a VIP student, I appreciated the weekly personal time with her and the very detailed feedbacks for my weekly assignments. Keenyn has a great method and all her exercises helped me correct sounds which gives more clarity in speaking English. Keenyn is a very encouraging and motivating teacher, with whom it is an absolute pleasure to work with. In this very short time I achieved so much!"
Laura
Native Spanish speaker
"Enrolling in Cautious to Confident has been a very rewarding experience. It helped me improve my pronunciation significantly! The video lessons and the teacher are excellent. I can pronounce vowels and consonants with greater accuracy and have become aware of patterns of intonation and rhythm. I am truly a better listener of English speakers and of my own pronunciation. Keenyn is an excellent instructor; she is knowledgeable, warm and very attentive to the students' needs. After Cautions to Confident, I am certain that my pronunciation will continue to improve even more!"
Elizabeth
Native Ganda speaker
"I used to watch several other accent reduction teachers on YouTube before I signed up for Cautious to Confident, not to get rid of my accent but to be better understood by natives. I loved the commitment that came with actually signing up for classes and chose Keenyn because I thought her lessons on "Clear English Corner" were well organized and very helpful. The short lessons with engaging content kept me motivated and looking forward to every new lesson in the Cautious to Confident Program. I loved the progression of the lessons and the expertise of the instructor. Every lesson is detailed and well thought out with good models and several examples for practice. I was able to study at my own pace, dedicating more time to my weak areas while keeping up with the new content. Although I hated listening to my own voice, I found the recordings helpful for feedback. I feel more confident now and I am so glad I signed up for this course!"
Mar
Native Spanish speaker
"I joined Cautious to Confident with the hope of improving my pronunciation (especially the rhythm) and feeling more confident when speaking English (I have an inner voice saying that people will not understand me because of my accent). This program definitely helped me achieve these goals! After taking the Cautions to Confident program I feel more comfortable when I speak in English. My pronunciation is much more clear and I have finally understood the rhythm of English. Now I have the knowledge and the tools to keep on working on my pronunciation and be able to self-correct. It is amazing how much I have improved in only 8 weeks. Keenyn, the speech coach, is very approachable and professional and gives very thorough feedback. I highly recommend this course if you are interested in making huge progress in your pronunciation and intonation. I'm so happy with my improvement!"
Wojciech
Native German speaker
"Keenyn, You are such an amazing teacher!!! We are so lucky to be under your wings.... For the students out there who just start the journey from zero... you are double blessed! You have the chance of studying with the best teacher out there! Keenyn, It took me years to find you...😂 They say you have to kiss so many frogs before you find your prince... I'm not sure how that apply to me as a man but I had to put it up there...so funny and true... NOBODY has such a great approach to explain things...THANK YOU KEENYN😀"
Grace
Native Spanish speaker
"I am so thrilled I joined your course. I have done another YouTuber's course but nothing compares to the high level your course here. I guess being a speech language pathologist makes a huge difference to explain sounds to people. You define more sounds in America Language than I have ever been taught in my whole life! Thank you!"
Ronald
Native Spanish speaker
"I only wish I had run into this pronunciation training program sooner! Keenyn is so encouraging all the time. Her teaching methods empower anyone who is seriously working on their pronunciation and listening skills. I enjoyed your videos, anything is possible with hard work along with an amazing mentor. Keep up the good work!"
Jean
Native French speaker
"This is the best program ever on the World Wide Web. Period. (I spent money on a lot of programs and it's the only one working for me). Before CEA my English pronunciation was sloppy but now with confidence I can say that I'm fine. I am no longer asked " could you repeat again, please." I have mastered most of the English vowels. Now my articulation is crystal clear. Thank goodness for that! I enjoyed the simplicity of CEA. Simple stuff but deep meaning which made a whole lot of difference. This program allows me to connect more to people. I can now communicate in a way that creates relationships."
Sylvia
Native Spanish speaker
"Before CEA I struggled with the vowel sounds. Now my pronunciation has improved and I feel more secure. I really recommend this program!"
Agnes
Native Spanish speaker
"I am no longer scared to start a conversation with my work colleagues. I am beyond confident to speak up during meetings. I can't thank you enough for this treasure. This is one wealth that nobody can ever steal from me. Thank you from the bottom of my heart."
Isabel
Native Spanish speaker
"This amazing program has really changed my life. I feel so much better/more confident now when I speak English. I feel better about myself. I don't feel bad any more when I speak. I feel that I learned a lot- I am a different person. Keenyn is a great teacher, and really cares about her students. She makes learning a lot fun, and stress free, which makes learning so much easier. This was the best investment ever. I love it!"
Nelly
Native Spanish speaker
"I would definitely recommend this program! It is the best option! I have more confidence when I speak and I am a better listener. My gratitude to CEA!"